I de første settene LEGO ga ut var det fargene svart, hvit, gul, rød og blå. Noe som gjenspeiler LEGO logoen fra 1964-1972.
Siden den gang har det kommet MANGE farger til og flere kommer. Når jeg telte over farge listen på https://rebrickable.com/colors/ kom jeg til 179 farger. Dette er farger som både eksisterer nå, men også farger som har vært tidligere som ikke blir brukt lengre.
BrickLink har også en oversikt over LEGO farger, den finner du her.
Her er flere som har oversikt over LEGO farger:
Ryan Howerter's color list
Peeron Color List
Peeron's Official LEGO™ Color Chart
Bricklink's color list
LDraw's color definitions
Brickowl's color list
Linus Bohman's list
Nedenfor er bilde over de fargene som er blitt brukt mest.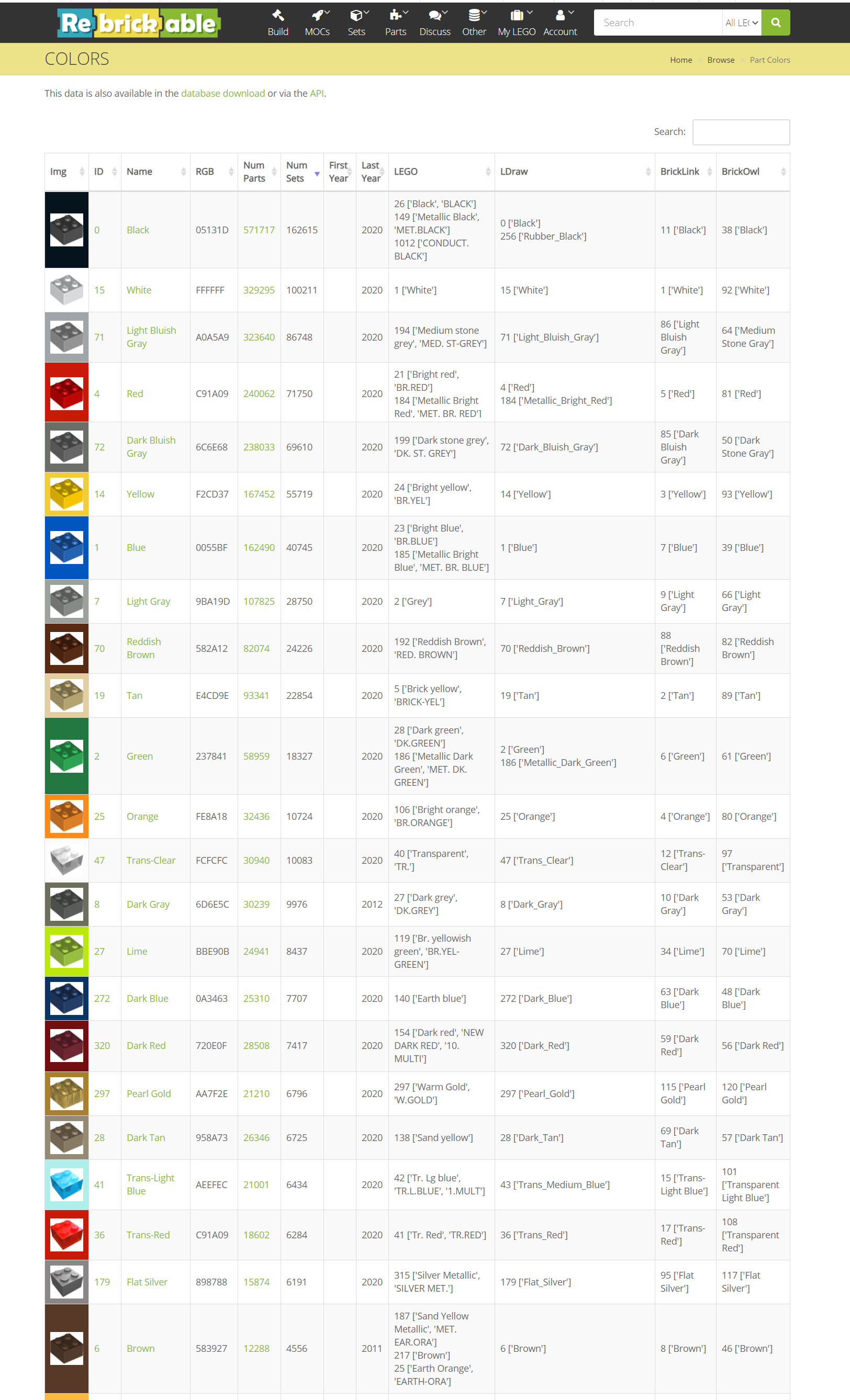 Interessant artikkel av Christoph Bartneck: The curious case of LEGO colors 
Du finner full oversikt over alle LEGO innlegg på BrikkeFrue i menyen, eller du kan klikke her.